Creating a comfortable home environment for your family is essential. You want to make sure that everyone can relax and feel at ease in their own home. This can be difficult to do, but with a little bit of effort, you can create a cozy oasis for your loved ones. In this blog post, we will discuss some tips on achieving this goal!
Photo by Lisa Fotios from Pexels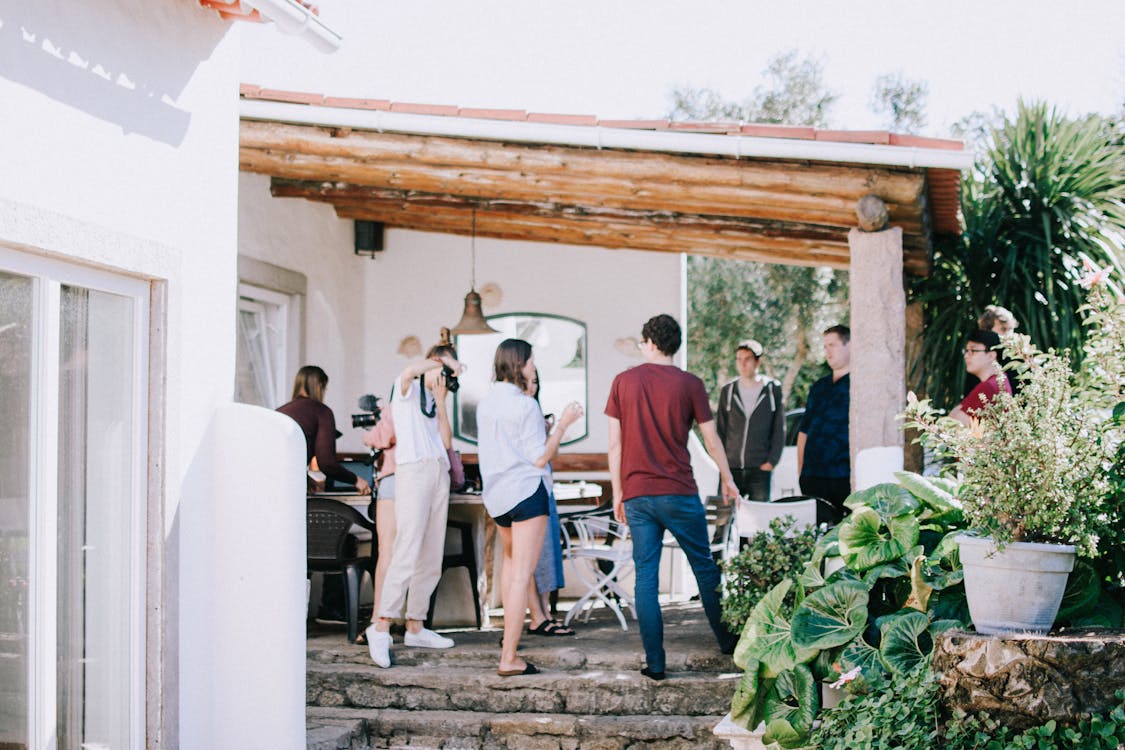 Consider upgrading the kitchen.
The kitchen is often the heart of the home. If it's outdated or uncomfortable, your family will likely spend less time in the common areas of the house. Consider upgrading to a newer style or adding extra features like a breakfast bar or island to make it more functional for your needs. If you have young children, consider installing safety locks on cabinets and drawers that contain dangerous items like knives or cleaning supplies. You may also want to childproof electrical outlets and install gates at the top and bottom of the stairs. If you have pets, be sure to provide them with their own designated space in the house where they can relax without fear of being disturbed. This might include an outdoor patio area for dogs or a unique bed inside where cats can sleep.
Add a covered patio
Patios are a great way to add value and comfort to your home. Not only do they provide an area where you can relax or entertain, but they also protect against rain and sun damage. Covered patios will allow you to enjoy the outdoors regardless of weather conditions. You might even consider adding one with a built-in fire pit for those chilly evenings! Of course, any outdoor living space must be adequately maintained to remain in good condition over time. If you don't want to spend money on maintenance costs associated with owning property outside your house (like lawn care), then investing some now could help save future headaches from more costly repairs down the road.
Invest in Air-conditioning
With summer temperatures constantly on the rise, it's essential to have a way to cool down your home. Air-conditioning can be expensive to install, but it's worth the investment if you plan on staying in your home for many years. If you don't want to air-condition the entire house, consider investing in a window unit for specific areas like the bedroom or family room. This will help keep those spaces comfortable and allow everyone to relax at their own pace.
Buy more fresh foods and produce
One of the best ways to make your home more comfortable is filling it with fresh, healthy foods. Not only will this improve your overall health, but it will also encourage your family to eat together. When possible, try to buy local produce and invest in a good quality refrigerator or freezer to store perishable items. You can also create an indoor herb garden to add flavor and nutrients to your meals without having to leave home.
Creating a cozy home environment for your family doesn't have to be complicated. With a bit of effort, you can make everyone feel welcome and relaxed in their own space. Implementing some of these tips can help get you started!
This post is written by a third party*