This post is written by a third party*
When we feel more organised, we often feel happier. This is because good organisation gives our day structure, helping us manage stress and anxiety and ensuring that we don't fall behind at work. However, organisation often seems out of the question when raising a family as parenting is hectic and can't always be kept to a certain routine. However, there are certain steps you can take to improve your organisation skills before the new year rolls around!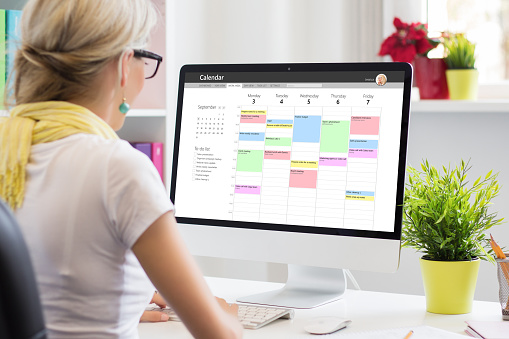 Photo by Nadeena Granville on Unsplash
Here are some top tips to get started.
Set yourself daily and weekly goals.

One of the easiest ways to stay organised and on track is by giving yourself something to work towards. For example, you may aim to write a certain amount of words each day at work. This way, you'll be less likely to procrastinate as you'll be able to set your sights on the task at hand. Setting goals also helps you manage your time better, as you're aware of the work that needs to be carried out to succeed.
Put everything in your calendar.

Whether you hang a calendar on your wall or use the one built into your phone – making a note of all of your plans (personal and professional) is a great way to start being more organised. This is due to the simple fact that it reduces the chances of you forgetting an important event or meeting – and allows you to plan the rest of your time accordingly. While it can be hard to get into the habit of keeping a calendar, once you get started and begin using it consistently, you'll wonder how you ever turned up on time anywhere without it.
Set up a wall planner in your home.

Hanging a wall planner or

planning boards

is another way to introduce more organisation into your life. This is because you can clearly see your schedule for each week, meaning you are more likely to remember (and stick to it). This can also be a great way to keep the entire family on track by using different colours to signify each family member's routine. Putting together (and writing down) your routine is also a great way to

make more time for your hobbies

.
Make self-care a priority.

There are various benefits associated with having a

wellness routine

in place – however, did you know that it could also benefit how relaxed and organised you feel in your daily life? This is because self-care can help to reduce stress, leaving you with a much clearer mind. You'll find it easier to focus and deal with whatever the day may throw at you – meaning you're less likely to fall behind on your duties as a result.
Remember that you can't plan for everything.

When we are trying to get more organised, we often assume that this will take all of the guesswork out of our lives – as keeping a rigid calendar simply doesn't leave room for things not to go to plan. However, this simply isn't the case. Life is unpredictable, so it's important to remember that

sometimes things don't go to plan, and that's okay

. Tomorrow is a new day – a day where you can easily get back on track.
This post is written by a third party*