This post is written by a 3rd party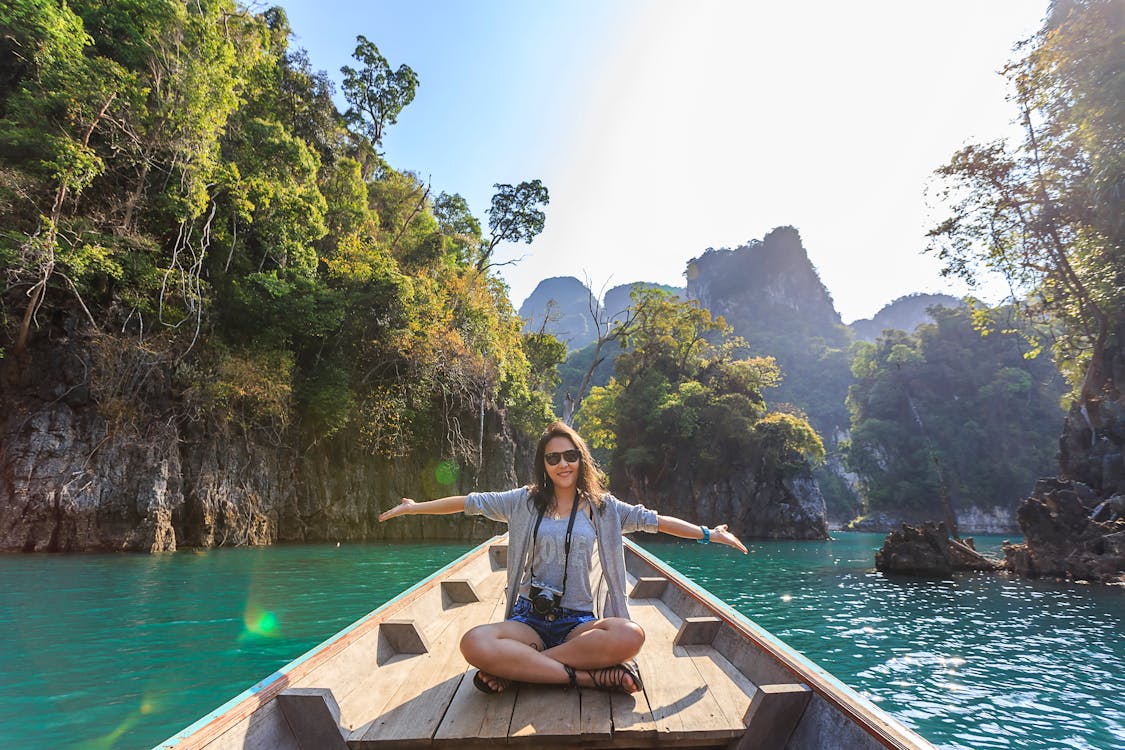 As the world opens up cautiously to travel again, it is safe to assume that every travel enthusiast currently feels some level of excitement. You probably already know fully well about all the health benefits of travel and are looking forward to experiencing the thrill of adventure, the sights and sounds of new locations. But if the past several months have taught the world anything, it is that you can never take your health and safety for granted. That said, are you excited about the possibility of hitting the road again in 2021? Then here are a few safety tips you might want to remember.
Get all the necessary insurance cover
Travelling may be a stimulating experience, but it always comes with loads of potential risks. From cancelled flights to unexpected delays, accidents, and even evacuations, so many things can end up marring your travel experience. One of the best ways to ensure that you don't get frustrated in a foreign country or return home with regret is to acquire travel insurance. This way, in case of the unexpected, you can rest assured that you won't return home empty-handed or lose all the money you invested.
Even if you plan to have a staycation or go on a road trip, an insurance cover can help you get back on your feet in unexpected events like a road accident. Speaking of accidents, you might also want to have good personal injury attorneys to help seek damages should you suffer any personal injury.
Register with your embassy
Most people travelling outside their countries do not consider it safe to register with their embassy in the country they visit. You may have gotten away with it over the years, but it isn't something you should ignore in 2021 for two main reasons. First, even if your preferred destination currently has a significant drop in coronavirus cases, these past months have proven that any situation can turn on its head in a matter of days. In case of a surge in infection cases, your country of origin might resort to evacuating its citizens. And it might be more complicated if you haven't registered with your embassy.
Secondly, current events in places like Afghanistan also show that civil and political unrest can also happen at any time. Again, you'll stand a better chance of being evacuated when you register with your embassy. You might also want to look for tourist destinations or accommodations as closer to your embassy as possible to make it easier to commute at short notice. If your tourist location is far from your embassy, get the contact information of your embassy, call them to inform them of your area, and ask for their emergency numbers.
Do your research
It makes sense from the previous point to want to do enough research about your preferred travel destination before you set off. That said, read reviews from other travellers and learn about the destination's current health and security state before you travel. Look for the safest places in that location to stay and find ways to consult with locals about the crime level.
Share your itinerary with your friends and family
Those back home needs to know where you are at all times. Whether travelling with others or going solo, let someone you trust know your whereabouts, where you're staying, where you plan to go, the activities you have booked, etc. And when you make any changes to your itinerary, you should update them as soon as possible. Should anything happen to you, or should you need to be contacted, these people will be able to provide the authorities with reliable information about your whereabouts.
Don't draw unnecessary attention
The last thing you want to do is look like an easy target for crime in a foreign country. It's okay to be yourself but do well also to blend in as much as people. People who easily give off the impression that they are from out of town usually become easy targets for different types of criminals. So, be discreet with the way you look at your maps. Better still, use online maps and check out all your routes before leaving your hotel. Also, you can consider wearing protective clothing that makes it difficult for pickpockets, and be careful who you ask for directions. Also, it would be best if you don't look ridiculously flashy, as that could draw unwanted attention to yourself.
This post is written by a 3rd party