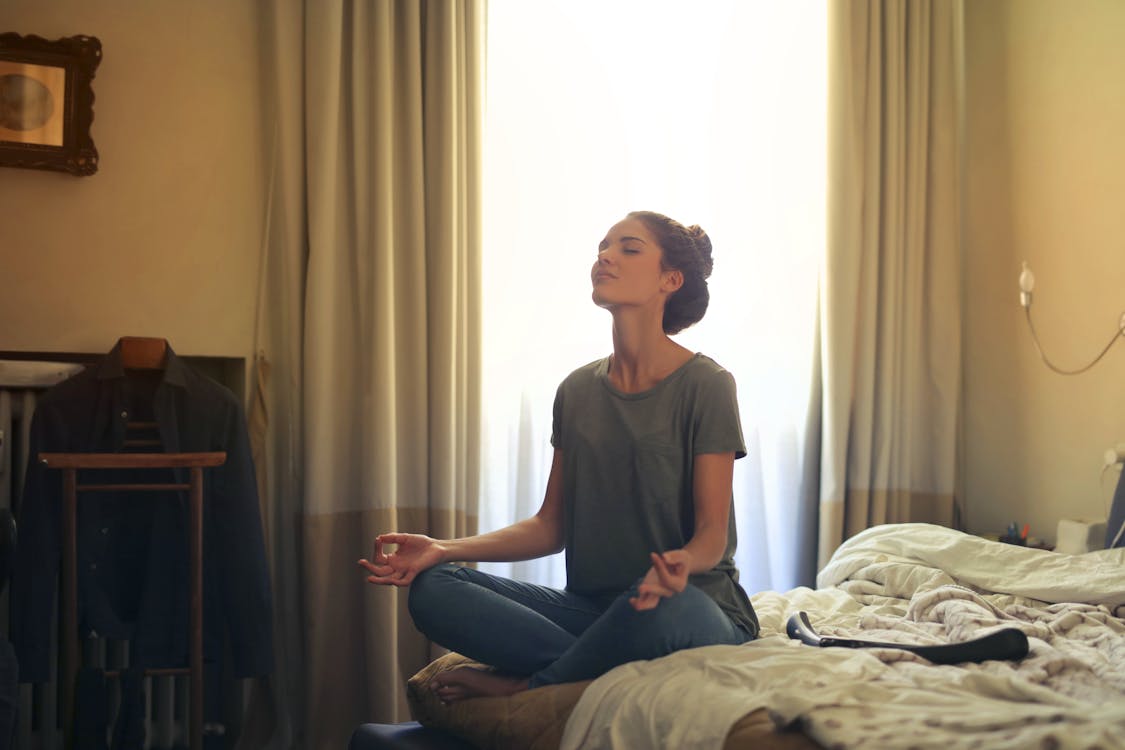 Pexels
Being busy is healthy and normal but it doesn't mean your health and wellness should suffer. You must find ways to take better care of yourself even though you have a hectic schedule.
The following tips will help ensure you're putting yourself and your well-being first and making an effort to boost your physical and mental health. Put these suggestions into action and it won't be long before you have more natural energy to achieve your goals and are in a better mood.
Make Time for Exercise
One tip for taking better care of yourself as a busy mum, is to make time for exercise. Focus on the physical and get your blood pumping regularly. It'll feel great to break a sweat and working out is an excellent way to reduce your stress. You'll notice that your clothes fit better and that you have more self-confidence when you challenge your body physically. You'll also notice a boost in your mood and that you simply feel better overall.
Give Yourself A Mental Break
It's also important that you give yourself a mental break as a way to take better care of yourself. Being a busy mum takes a toll on your mental health over time. It may help to write in a journal and record down what's on your mind and possible solutions to your problems. It might also be beneficial and make you feel good to practise gratitude daily and remind yourself what you're grateful for in life. Focus on the positives and change your attitude and mindset so you're concentrating on the good and can remove negative thoughts from your mind.
Travel & Have Adventures
If you're feeling stressed out and overwhelmed then you may need to take a break from your schedule to go travel. Take trips to new places you've never seen before to get a whole new perspective on life and collect your thoughts. Go solo so you can truly relax and get away from your everyday routine and responsibilities. Be willing to try new foods, go exploring, and have new adventures by trying different activities while you travel. Be sure to bring your camera and take a lot of pictures so you can look back on them and remember all you did and how much fun you had. When you return home, be glad to know you can get cheap photo prints here and create photo books or print off pictures to hang in your home.
Practise Work-Life Balance
Too much work and no play may take a toll on your health over time. Therefore, take better care of yourself as a busy mum by practising work-life balance. Set boundaries at work and home and make sure you don't overextend yourself in any one area. Set a schedule you can follow so you're not staying late at work each night. Make lists and prioritise your tasks so you get done what's most important first and foremost.
Pamper Yourself Often
It's also in your best interest to make time in your days to pamper yourself. There are many ways to do so and all you have to do is follow through and put the ideas into action. For instance, you may want to take a hot bath, get lost in a good book, or have a spa day at home and give yourself a facial. Be kind to yourself and find moments to put your feet up and relax. Rest more often and take a short nap if you're feeling tired. It's healthy to take good care of yourself and put some more effort into your daily self-care routine. Remember how good you feel when you do it to ensure you make time for it and don't make excuses for why you can't pamper yourself regularly.
Maintain A Social Life
Another tip for taking better care of yourself as a busy mum, is to find time for your friends. Maintain a social life and calendar and make sure you have adult relationships and others you can lean on when you need advice or have problems to solve. Commit to getting out of the house often and going out and having dinner with friends or seeing a movie. Make time for fun activities that put a smile on your face and enjoy having conversations with people you like being around. While your kids and family are important, it's also important to nurture your relationships with others and have friendships that make you feel supported.
Find Healthy Ways to Unwind
Too much stress can be debilitating and cause you unwanted health issues. It's in your best interest to recognise and identify when you're feeling overwhelmed and to take action right away to reverse it. Your goal should be to find healthy ways to relax and unwind and not let your stress and anxiety get out of control. For you it may be going for a run, meditating, or watching a funny movie. Monitor your habits and make sure you're partaking in those that make you feel better in the long-term and aren't just a quick fix. Commit to living a healthy lifestyle and notice that you're in a much better frame of mind and have a more positive attitude about life.
Ask for Help
You should never feel like you can't ask for help as a busy mum. It makes you strong and wise, not weak to reach out and ask for help from others. Speak up and let those in your life know what you need and how they can step in and assist you. You'll discover that you feel better and are less anxious when you learn to delegate appropriate tasks to others and not try to take on all the housework, cooking, and caring for the kids yourself. Take better care of yourself as a busy mum by knowing your limits and letting others lend a hand when you're trying to do too much. You'll experience less stress for it and will be a better mum and parent when you allow others to help you out.
This is a third party post